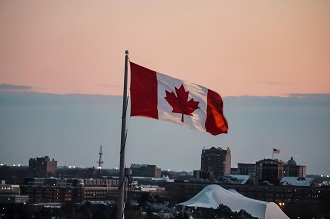 Bradford is starting to feel the buzz of warmer weather. June marks the start of summer, end of another school year and community events to look forward to. Cericola Farms is a continued proud sponsor of our town's celebrations, Canada Day is almost here and we could not be happier to support this event honouring and celebrating Canada.
Our nation is 152 years old this year! As always Bradford has events planned for the whole family. On Monday July 1st join in the festivities.
Canada150 Day is fast approaching, Cericola Farms is proud to sponsor this event in celebration of our Nation's Birthday
This event features performances as well as a Kids zone and evening Fire Works!!
Click Here for a list of events.
Food and entertainment for the whole family including: presentation of the annual civic awards and fire works; live entertainment throughout the day and a kids zone from 4:30pm - 10:00pm.​
Date: Monday, July 1, 2019
Time: 4:30-10:30pm
Location: Bradford & District Memorial Community Centre (125 Simcoe Road)
Schedule of Events on Stage:
4:30pm -- Elite Dance Corps
5:00pm -- Scarlett Black Fire Show
5:30pm -- Nicklebach (Nickleback tribute band)
6:30pm -- Tex Rexman Canada's Comedy Cowboy Show
7:00pm -- Bradford Lions Early Bird Draw and Elite Dance Corps
7:30pm -- Official Ceremonies & Civic Awards
8:30pm -- Scarlett Black Fire Show
9:00pm -- Blink 281 (Blink 182 band)
10:00pm -- Fireworks
Events & Activities:
Kids Zone - 4:30-10:00pm
Photobooth - 4:30-9:00pm
Airbrush Tattoos - 5:00-9:00pm
Learn to Juggle Interactive Fun Zone
BBQ fundraiser by the Bradford Lions
Ice Cream for sale by Mister Treats
Community Group booths
Free Canada flags (while supplies last)
*all activities and times are subject to change
The Cericola family has called Bradford home for over 60 years, we are always looking for new talent to join our family. Check out available opportunities on our Career webpage and Indeed webpage.
More Canada Day information is available on the Government of Canada webpage, which lists all events across the country!
Last Updated:

06-11-2019

 By: