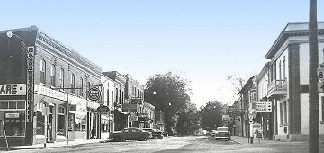 In the 1950's, Tony and Mary Cericola immigrated to Canada and married. They settled on a farm in the Bradford area with their dream of producing the healthiest chickens for their family and local markets. Starting from nothing and with the help of friends and family they began laying down the foundation of what has become nearly 60 years of their family farm operation. While continuing to maintain their own barns, the Cericola's also partners with local growers in order to provide products which include: Organic chicken, Antibiotic Free chicken and Animal by-product free chicken, as well as conventional and Hand Slaughtered Halal chicken.
Bradford was the perfect setting for a family farm business, the availability of agricultural properties as well as the local community allowed for the progressive growth and success of Cericola Farms. Cericola products were distributed at local farmers markets, to local residents and businesses as well as customers throughout the Greater Toronto area.
Looking back prior to the 1950's, Professor William H. Day, charged with the idea to drain the Holland Marsh land. The land at that time was completely flooded and unuseable for farming. The holland marsh drainage system allowed for the cultivation of the land which gave way to the area becoming a large part in our Country's vegetable farming industry.
The town of Bradford has stayed true to its agricultural roots, with events like the Carrot Fest and the Holland Marsh Soup Fest which feature chefs who compete with the support of local businesses. These events provide the families of Bradford a place to get together and celebrate their local Farm ingredients. Chicken products and vegetables are provided by sponsors which include Cericola Farms and the Holland Marsh Growers Association among others.  Links: Bradford Carrot Fest • Holland Marsh Soup Fest
Mary Cericola has many memories of the historic Bradford, the area that welcomed and nurtured her growing family and business. Although the area has grown substantially with residential, commercial and industrial developments; the Bradford West Gwillimbury area still maintains the same small town feeling as when she arrived in 1950's. An agricultural town where you can find locally grown produce and poultry, with it's central access to customers throughout the province, it remains the ideal location for many more years of Cericola's continued growth.
BWG fun facts
Did you know?
Bradford Lacrosse team won the Ontario Championships in 1902.
In 1923, The Holland Marsh was drained in preparation for cultivation. As part of the process to drain these fields, old cars were buried to form dykes. and Willow trees were planted above to anchor them. These dykes prevented water from overflowing into the fields, which produces the Holland marsh black muck soil.
The village was incorporated into a town the same year as the installation of a sanitary sewer system (1960)
For more information and a historic timeline of BWG, visit:  Bradford Historical Timeline
For more information on Vegetable Availability, visit:  Bradford Vegetable Availability
Last Updated:

03-09-2018

 By: