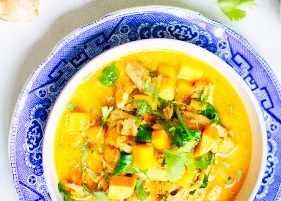 2018 marks the 10 year anniversary of the Holland Marsh Soupfest and a record number of visitors are expected to be in attendance this year. The Holland Marsh contributes a large portion of our nations produce with over 60 varieties of vegetables, 90% of Asian vegetables consumed in Ontario are grown in the Holland Marsh.
Annually, the Town of Bradford West Gwillimbury holds festivities in honour of its agricultural contributions. Carrot Fest (voted one of Ontario's Top 100 events for 8 years in a row by Festivals & Events Ontario) was held this past weekend and Soupfest will be taking place on September 29th 2018.
Soupfest features volunteer soup makers of professional and novice backgrounds, produce and meat are provided by the Holland Marsh Grower's Association. Soup makers prepare and serve the soup of their choice throughout the day, participants sample and cast votes on their favourite soup. Along with soup options, many vendors booths are available and set up every year which feature local craft and retail merchants.
Cericola Farms is among the local Soupfest sponsors, our chicken has been featured in soup recipes for many years. Soup makers use many different cuts to perfect their recipes, Bone in thighs, whole birds, lean breast meat and chicken drums for hearty delicious soups.
Click for more information on Soupfest 2018
Event details:
Date: Saturday September 29th
Time: 11:00am – 3:00pm or until soup runs outburst
Location: Ansnorveldt Park
Last Updated:

08-20-2018

 By: